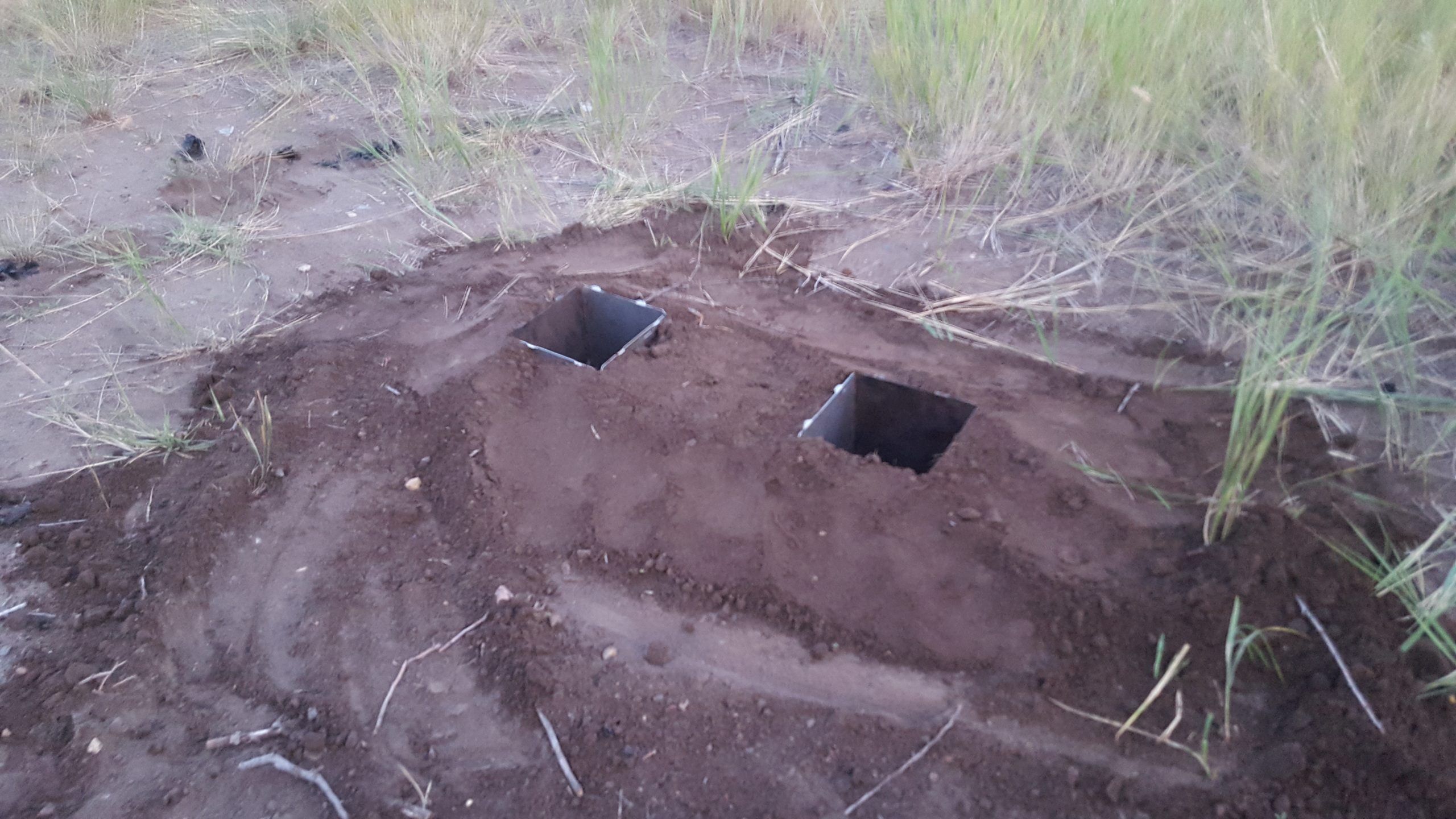 The Bush Runner backpacking stove is our smallest available kit. It came about after realizing that we'd invented a modular panel system for fire harnessing duties. Once it dawned on us what we'd accomplished, we designed several other modular panels, including the small square panel found in the Bush Runner and a few other kits we offer.
The Bush Runner Backpacking Stove Is An Incredible Value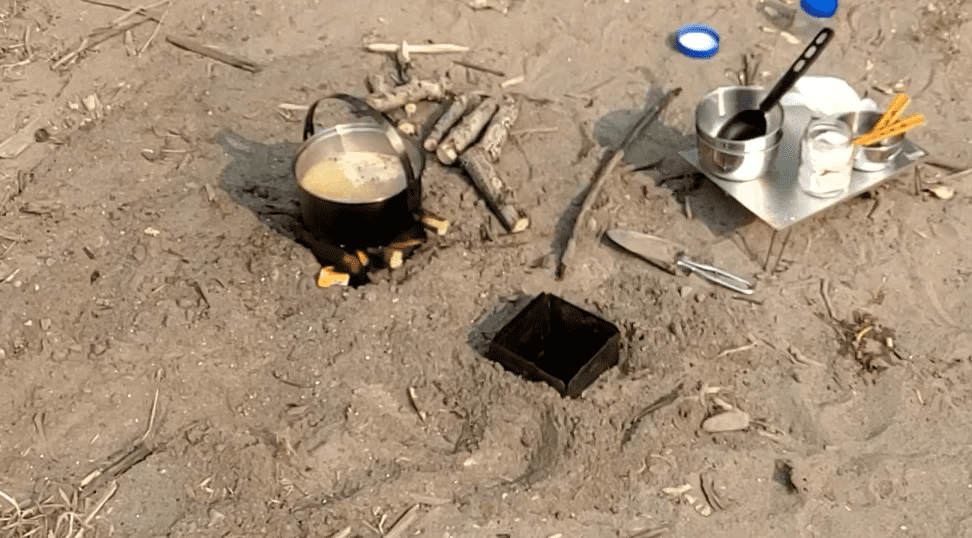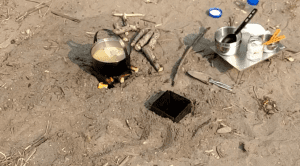 The small square panel allowed us to build our stoves on a smaller scale. With it we were able to offer the 3lb. Dakota Fire Hole in the Bush Runner backpacking stove kit. This stove comes out of the box capable of building at least 6 different stoves. It also has the capability of building two rocket stoves to use simultaneously. In fact, each of our kits is quite literally two stoves in one package.
When you think about it that way, StealthFyre is an incredible value. StealthFyre gives you two functioning stoves in each kit. And it also gives you the added ability to build a myriad other configurations. Two functioning stoves and the ability to configure your kit the way you wish is the real value that StealthFyre promises.
The Bush Runner Is Extremely Versatile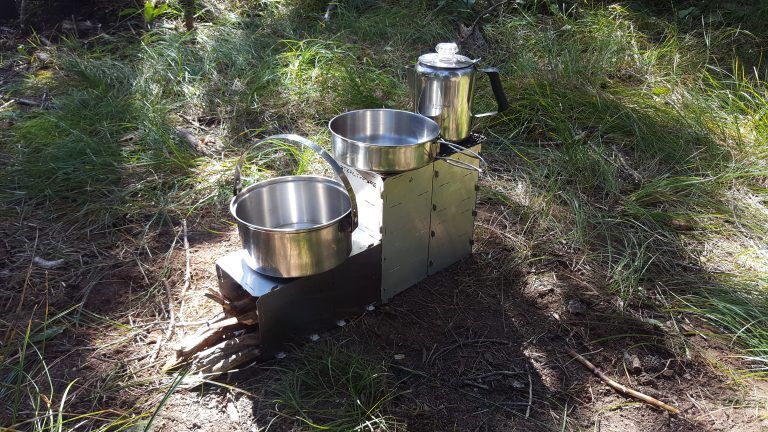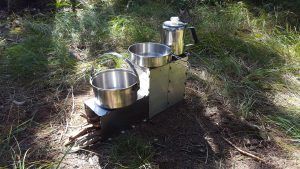 As for the Bush Runner, this lightweight little kit fits easily into nearly any tight spot, making it ideal for those worried about space in their gear bag. It can be assembled for a variety of cooking chores. Assembled in a certain manner, the Bush Runner is capable of supporting up to 3 small pots. This makes short work of even the most complicated camping meals. And it works well with different types of fuel.
Our panel size was chosen with liquid fuel canisters in mind, and as a result make an excellent windbreak when cooking over a gas burner. The horizontal slots in each panel allow you to position a panel and elevate your flame. This makes it easy to use solid fuel tablets for heating your meals.
Compact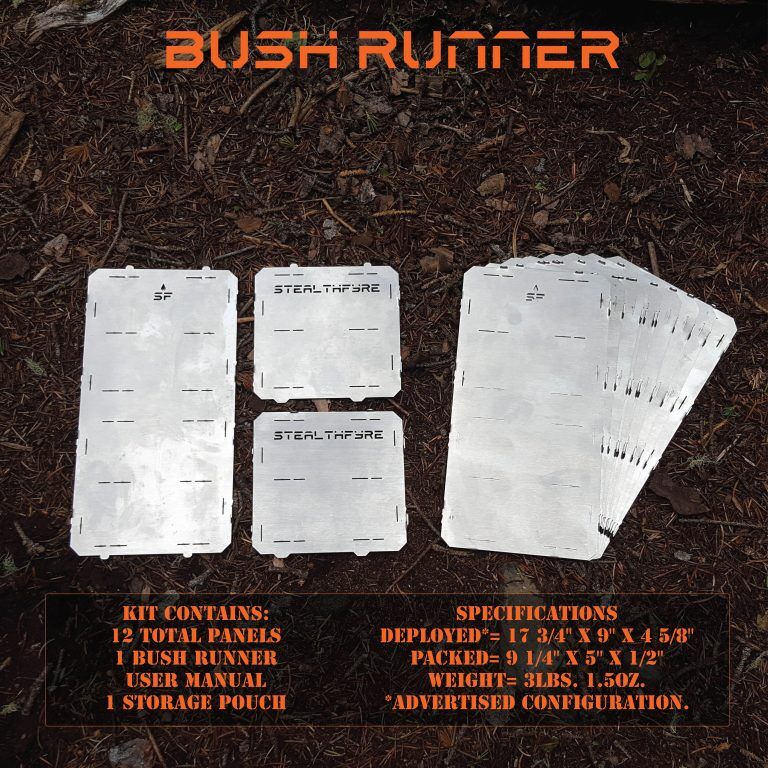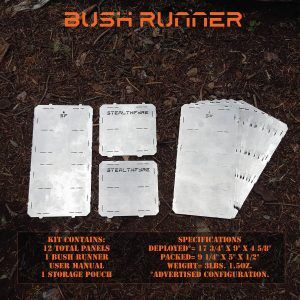 The Bush Runner backpacking stove kit contains 12 panels, packs up to measure 9 1/4″ X 5″ X 1/2″, and doesn't require you to carry the entire kit in order to have a functioning stove. This makes it a great choice for anybody that does a lot of solo or lightweight hiking and camping. The general rectangular shape fits well in most popular backpacks and bags.
And for those of you that adhere to the Leave No Trace Principle, the Bush Runner's small foot print makes it easy. This small stove can be deployed as a Dakota Fire Hole in a small trench. It has a very small footprint, and is quick and easy to dispose of. If done properly, you can very easily leave no trace of fire behind. That's perfect if you want to leave no evidence that you camped there.
Modularity Means Expandability
Because the StealthFyre concept is based on modularity, it means you can expand your kit at any time by adding another. All of our kits contain a variation of the same basic panels. Our Bush Runner backpacking stove kit makes the perfect introductory stove for the aspiring StealthFyre adventurer. You may want to get into StealthFyre now, but you're unsure you will need the incredible amount of versatility our larger kits offer.
That's great! And it's why we offer this small stove. We know that once you get hold of these panels and start using them, you'll begin to realize the full potential of this unique concept and begin imagining other adventures you can have with StealthFyre. If only you had enough panels. And of course we want that to happen.
What we mean by that is we want to light a fire in your imagination. We want to get you imagining the adventures you can have. We want you salivating to the point that you make them your reality. Because the Great Outdoors is where you belong. And you know it.
Take The Leap
All of our stoves are made in the United States on a small scale, and that means the utmost quality. Each kit is made of durable 304 Stainless Steel sheet. Cut, not punched. StealthFyre is not a mass produced product by a massive corporation. It's the innovative ambitions of an American family wanting to make this wonderful new idea available to the world.
When you purchase your new StealthFyre Modular Survival Stove, you'll be doing more than getting a great deal on one of the coolest new outdoor products this side of the 21st century. You'll be doing even more than supporting a small American business. You'll be helping to bring a revolutionary new era in outdoors adventures to the entire world.
Ready To Purchase Your Bush Runner?
Our Bush Runner kit is available for $99.99, and we offer FREE shipping on all orders in the United States. If you're still unsure you want to spend less than $100.00 in order to get two functioning stoves, a portable Dakota Fire Hole, and half a dozen more styles of stove, then sign up below for our Newsletter in order to receive a 10% discount code to use on your first order when you decide to take the leap.
Want an independent review of the Bush Runner stove? Check out this YouTube video from our good friend Greg Hilton, over at Strive2Survive.