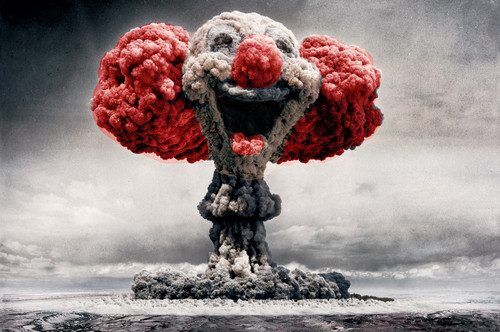 A Curious Chain Of Events That Led To A World Controlled By Veritable Ass-Clowns
Sometimes in the course of human events, we get so caught up in the sensation of the moment that we lose focus on the big picture. We often end up in a situation where we can't see the forest through the trees, as the saying goes. And as history clearly shows us, it is in times like these when Ass-Clowns rise up in the ranks to lead the masses astray. I call these people Ass-Clowns mostly because it's easier to imagine and more acceptable than calling them Aliens. Though Alien is really what these people are to humankind. They have no truly human qualities like compassion or understanding. They appear to us as stupid, contemptable individuals who seek to use the fear and ignorance of the masses for their own self-serving purposes.
It's often been said that mankind is a species with amnesia, and in many ways that's correct. We tend to forget about the past in our passionate desire to mend the present. It's because of this short memory span that we continue to accept the "help" and "leadership" of these Ass-Clowns, even though the documented history of their abuses are at our fingertips to remind us. Sometimes we need to be roused to the possibility of a reason for the madness we suffer. That's why I wish to remind you of a troubling series of events we've all been told about but long since forgotten to put together as a cohesive story.
In the following timeline, I seek to illustrate a curious and troubling chain of events starting as early as 2008(for the purpose of this work), but arguably much earlier. This chain of events can be plotted to the present, and it elicits a plan to use a manufactured pandemic as a smoke screen to perform mass human experimentation in spite of Nuremberg laws as a means of perfecting the "Holy Grail" of medicine for an elite who intend on using the technology to enslave us. It will also provide overwhelming evidence of the main perpetrators. It can not be provably concluded that this conspiracy began in 2008 however, as many of the players from that point to present have been active in government for many decades and evidence of this conspiracy can be found deeply into our past.
THE TIMELINE
November 4th, 2008 – Barack Obama, a young Community Organizer that comes from out of nowhere, becomes the 44th President of the USA after riding a messianic media madness to an election fraught with manipulation and fraud. Very little is known about this young man or where he came from as he enters the White House and rebuilds the Clinton Cabinet from the 1990's. Many questions remain unanswered about him, including his place of birth and his Asia Policy.https://economictimes.indiatimes.com/news/politics-and-nation/questions-linger-over-obamas-asia-policy/articleshow/3110728.cms

March 30th, 2010 – Barack Obama signs into law the ACA, his signature legislation and legacy. This bill creates a centralized database located in Utah to gather and store what they call "Metadata", and "Big Data". The database is intended to consolidate all existing data for every citizen and centralize it under one system controlled by the healthcare industry. The bill also introduces fines for not participating, forced vaccination, micro-chipping of the public, and death panels that we're told not to talk about. Nancy Pelosi is quoted earlier the same month as saying, "We must pass the bill so you can find out what's in it."https://www.youtube.com/watch?v=9uC4bXmcUvw

September, 2010 – A new bio-tech company is formed with much fanfare and boisterous promises to revolutionize modern medicine through the use of messenger RNA technology. The corporation is praised by the media as a sort of medical messiah, much in the same manner as they presented Barack Obama two years earlier, and it quickly becomes a billion dollar company through federal funding.https://en.wikipedia.org/wiki/Moderna

February 18th, 2011 – Barack Obama enjoys a lavish dinner with the tech giants of Silicon Valley. While there is a live question and answer period broadcast over Facebook, the exact purpose and subjects discussed during the dinner remain a mystery.https://bits.blogs.nytimes.com/2011/02/18/the-mystery-of-obamas-dinner-with-tech-execs/?mtrref=undefined&gwh=C55D5C7FA58AAF8565DFF6C2E4D7D629&gwt=regi&assetType=REGIWALL

March 2nd, 2011 – Military May Be Engaged in Illegal Psychological Operations and Propaganda Against U.S. Citizens.https://www.aclu.org/blog/free-speech/employee-speech-and-whistleblowers/military-may-be-engaged-illegal-psychological

May 21st, 2012 – The NDAA Legalizes The Use Of Propaganda On The US Public.https://www.businessinsider.com/ndaa-legalizes-propaganda-2012-5

November 6th, 2012 – Barack Obama wins re-election through a second campaign wrought with fraud. Accusations again fly of voter manipulation and collusion with social media to suppress Conservative voters.https://www.usnews.com/opinion/blogs/robert-schlesinger/2013/01/04/the-final-2012-presidential-election-results-arent-close
­
June 7th, 2013 – It's revealed that the Obama Administration has been using the vast database previously built in Utah for sweeping surveillance of political opposition, including right-wing and conservative groups, media personalities, politicians, and private citizens. The operation, known as PRISM, was able to monitor all communications from smart phones to social media accounts. The intelligence gathered in this operation, described as "Metadata", most assuredly was used to gain a key advantage in the 2012 election. Suspicions rise that social media platforms aided and abetted this criminal intrusion into American privacy.https://www.washingtonpost.com/politics/obama-defends-sweeping-surveillance-efforts/2013/06/07/2002290a-cf88-11e2-9f1a-1a7cdee20287_story.html
­

December 26th, 2013 – West Africa experiences a terrible outbreak of a frightening disease called Ebola. This disease kills quickly, is extremely infectious through bodily fluids, and causes victims to bleed out in excruciating deaths. The fear mongering and propaganda pushed on the American public due to this disease is used to make the public more accepting of the idea of mandatory vaccination. Billions more dollars pour into Moderna.https://en.wikipedia.org/wiki/Western_African_Ebola_virus_epidemic
­

October, 2014 – The Federal government imposes a moratorium on gain-of-function research for the purpose of weaponizing viruses.https://www.nature.com/news/us-suspends-risky-disease-research-1.16192
­

2015 – Anthony Fauci, the doctor famous for his work on HIV and largely responsible for the widespread AIDS media panic of the 1980's, approves a project to continue these gain-of-function studies in Wuhan, China.https://www.ispsw.com/wp-content/uploads/2020/04/689_Lin.pdf
­

March, 2015 – Zika Virus begins a rampage through South America during a time of mass migration into the United States from Latin nations. The virus causes Guillain–Barré syndrome in adults and microcephaly in the unborn fetus. The fear of this virus is again used to promote acceptance of a mandatory vaccine and billions more federal dollars are poured into research.https://en.wikipedia.org/wiki/2015%E2%80%932016_Zika_virus_epidemic
­

January 12th, 2016 – Moderna announces that it received an initial $20 million grant from the Bill & Melinda Gates Foundation to develop a new affordable combination of messenger RNA–based antibody therapeutics geared toward preventing HIV infection.https://www.genengnews.com/topics/omics/moderna-wins-initial-20m-grant-from-gates-foundation/
­

September, 2016 – The idea of genetically modifying organisms for release back into nature is put forth in the form of genetically modified mosquitoes released to control the spread of the Zika virus. The plan quickly backfires when they discover the modified mosquitos have bred with wild species to produce a strain of fast breeding, hard to kill superbugs.https://futurism.com/the-byte/gene-hack-mosquitoes-backfiring
­

October 13th, 2016 – The Outgoing Traitor to the US Constitution gives a dire warning of the much anticipated singularity in artificial intelligence(expected by the year 2020) that will forever transform our future. Called "Synthetic Intelligence", this technology is the cornerstone and central hub of control in the planned "New World Order". The trans-humanist movement believes they will be able to merge with this technology to become super-human.
https://futurism.com/president-obama-weighs-in-on-how-synthetic-intelligence-is-transforming-our-future
­

November 9th, 2016 – Riding a wave of populism built on the nation's anger at political corruption and rampant abuses of human liberty, Donald J. Trump wins the 2016 Presidential Election, beating Democratic Contender Hillary Rodham Clinton in a landslide victory that was apparently unpredictable for the MSM, much to Globalist discontent. The MSM quickly engages in the biggest propaganda war against a sitting president that the world has ever seen, while political dissidents within government act to subvert and sabotage his every effort.https://www.theguardian.com/us-news/2016/nov/09/donald-trump-wins-us-election-news
­
Meanwhile, the 45th President gets to work undoing the disaster of the previous 8 years and quickly becomes a thorn in the side of the political left and global elitists alike as he doggedly dismantles the global human sex-trafficking network and goes after political corruption. Historically, this Administration amounts to the proverbial monkey wrench in the cogs of the Globalist system.https://www.politico.com/agenda/story/2017/12/29/138-trump-policy-changes-2017-000603/
­


January 11th, 2017 – Anthony Fauci makes a public statement maintaining that President Donald Trump will "no doubt" face a surprise infectious disease outbreak during his administration.https://www.healio.com/news/infectious-disease/20170111/fauci-no-doubt-trump-will-face-surprise-infectious-disease-outbreak

February, 2017 – Moderna is forced to admit it has problems with the revolutionary mRNA treatment it promised to develop. Scary and unpredictable problems that could kill people. With Billions in Federal funding pouring into Moderna to meet their goals, investors begin to worry they have another Solyndra on their hands. Moderna needs a new way to speed up the testing to meet investor deadlines. Mass human experimentation would be ideal, if they could make it happen.https://www.biospace.com/article/why-secretive-5-billion-biotech-moderna-may-not-be-able-to-commercialize-products-into-clinical-trials-/

September, 2017 – A group of Chinese scientists submit a research letter to the CDC describing a new Bat-HKU2–like Coronavirus in swine.https://wwwnc.cdc.gov/eid/article/23/9/17-0915_article

2017-2018 – Diplomats begin raising the alarm over the research being done on bat and swine viruses at the Wuhan labs in China.https://www.politico.com/news/magazine/2021/03/08/josh-rogin-chaos-under-heaven-wuhan-lab-book-excerpt-474322

August – September, 2019 – Reports begin spreading about a vaping related pneumonia-like illness that makes the lungs look like shattered glass.https://www.argusleader.com/story/news/2019/09/20/south-dakota-vaping-health-patient-speaks-dangers-thc-vitamin-e-acetate/2380994001/

October 18th, 2019 – The Johns Hopkins Center for Health Security in partnership with the World Economic Forum and the Bill and Melinda Gates Foundation host Event 201, a high-level pandemic exercise, in New York, NY. This event war-games how our current system can most effectively react to a global pandemic caused by a Corona Virus spread through swine. In hindsight, COVID-19 was dealt with exactly according to the discoveries made in this exercise.https://www.centerforhealthsecurity.org/event201/

December 31st, 2019 – Chinese officials begin investigating the cause of a mysterious viral pneumonia-like outbreak in Wuhan, China. This outbreak seems to have its epicenter located at a fish market just down the street from the Wuhan lab earlier suspected of carrying out gain-of-function experimentation on bat and swine viruses.https://www.reuters.com/article/us-china-health-pneumonia/chinese-officials-investigate-cause-of-pneumonia-outbreak-in-wuhan-idUSKBN1YZ0GP

January 21st, 2020 – Italy becomes the first nation after China to be hit by COVID-19. Rome quickly suspends all flights to and from China, revealing a deep and intimate connection between China and Rome that hitherto went unnoticed by the general public. Italy quickly becomes the hardest hit nation in the world, thanks in large part to it's densely populated and elderly citizenry.https://www.axios.com/italy-coronavirus-timeline-lockdown-deaths-cases-2adb0fc7-6ab5-4b7c-9a55-bc6897494dc6.html

January 21st, 2020 – The United States reports its first case of COVID-19, and a sort of germ-madness engulfs the entire global population. By the end of 2020, this results in mass panic, global lock-downs, quarantines of the healthy, thousands of unnecessary deaths, destruction of the economy and personal lives, a mass transfer of wealth from the poor to the rich, near destruction of the middle class, widespread riots and civil unrest, an exponential increase in the size of the police state, and a huge spike in domestic violence and suicide.https://www.ajmc.com/view/a-timeline-of-covid19-developments-in-2020
­


January 31st, 2020 – Rumors begin circulating of COVID-19 being artificially spliced with HIV. Some official sources seem to support this theory while others deny it.https://www.biorxiv.org/content/10.1101/2020.01.30.927871v1

March 13th, 2020 – Many coronavirus patients are found to have 'ground glass' in their lung scans. This sounds eerily similar to previous but unrelated reports of shattered glass in the lungs of vaping victims, leading to a suspicion that the vaping story was a cover to maintain secrecy until the spread of infection reaches critical mass and becomes unstoppable.https://www.businessinsider.com/china-coronavirus-diagnosis-ct-scans-lungs-2020-2

April 5th, 2020 – CDC data seems to corroborate suspicions that the COVID-19 outbreak began much earlier than officially claimed.
https://uncoverdc.com/2020/04/05/could-cdc-data-prove-covid-19-infections-in-november-2019/An excel file containing the charts along with more information. Submitted to us by Eric Tilton for use in this article.
https://1drv.ms/x/s!AuV9cr6jNGcfiO1MsWURVFVl_8I2ag
­

April 13th, 2020 – Official studies begin showing frightening similarities between COVID-19 and HIV, with COVID-19 attacking T-cells in much the same manner and destroying the immune system, causing long-term effects.https://www.news-medical.net/news/20200413/Novel-coronavirus-attacks-and-destroys-T-cells-just-like-HIV.aspx
­­
­November 2nd, 2020 – In a clearly fraudulent election, Democrat and former Vice President Joe Biden is declared victorious, leading to a months long struggle over massive and widespread irregularities in the ballot tally.
https://www.nytimes.com/interactive/2020/11/03/us/elections/results-president.html
­

December 11th, 2020 – The U.S. Food and Drug Administration issues the first emergency use authorization (EUA) for a vaccine for the prevention of coronavirus disease 2019 (COVID-19) caused by severe acute respiratory syndrome coronavirus 2 (SARS-CoV-2) in individuals 16 years of age and older.https://www.fda.gov/emergency-preparedness-and-response/coronavirus-disease-2019-covid-19/pfizer-biontech-covid-19-vaccine#:~:text=On%20December%2011,%202020,of%20age%20and%20older
­

January 6th, 2021 – An obviously peaceful gathering to protest an obviously stolen election goes horribly wrong when President Donald Trump's rally gets hijacked by AntiFa and Left-Wing subversives. The media proceeds to undertake a currently ongoing psychological operation to politically castrate the American Conservative, overwhelmingly the only demographic that vehemently opposes the now obvious agenda. Even now this uncomfortable truth will be violently opposed while they slander concerned Americans and quietly round up the participants in the dead of night.https://www.washingtonpost.com/powerpost/republicans-riot-false-accounts/2021/02/28/9230e3b6-784c-11eb-9537-496158cc5fd9_story.html
­

January 20th, 2021 – Joe Biden takes the oath of office and becomes the 46th president, and the second illegitimate occupier of the oval office since serving as Vice-President to the first. He immediately proceeds to rebuild the Clinton administration a third time, and dismantle President Donald Trump's legacy.
https://inews.co.uk/news/world/joe-biden-donald-trump-legacy-signing-executive-orders-muslim-ban-climate-change-838079

The Case For A Return To Common Sense
The rest as they say, is history. But a case for common sense must be made. We've lived with this family of viruses for centuries, among thousands of others that cause mild to severe illness. COVID-19 is one of a family of quickly mutating and infectious viruses known as Coronaviridae. It's always effected the elderly more than the general population. It's always been a threat to those with pre-existing conditions. And it's always been treated best with plenty of rest, exercise, vitamins, FRESH AIR, and sunlight. There's very little to fear of this or any other illness when common sense is applied to take proper precautions. Even the Bubonic Plague has lost its fear factor thanks to advances in our understanding of hygiene alone.
https://consultqd.clevelandclinic.org/coronaviruses-have-been-around-for-centuries-what-differentiates-2019-ncov/
The family of Coronaviridae have been known to be one of the causes of the Common Cold since the mid 1960's when they were finally isolated and categorized. Since then it's become common knowledge that this family of viruses mutates too quickly and is too numerous for a vaccine to be a viable solution.
https://www.verywellhealth.com/why-there-will-never-be-a-vaccine-for-the-common-cold-770451
It should also be pointed out just how a virus works. A virus isn't alive like bacteria because it isn't an organism. It's nothing more than a simple DNA, RNA, or mRNA program that writes itself into our DNA for the sole purpose of replication. In other words, viruses are software-like programs that literally hijack our body's operating system and rewrite our genetics in order to propagate. By their very nature they're infectious diseases. They're also relatively easy to replicate or artificially produce in a lab.
https://fifarma.org/en/this-is-what-happens-when-a-virus-enters-the-human-body/#:~:text=The%20virus%20inside%20the%20human%20body&text=Once%20it%20has%20attached%20itself,make%20copies%20of%20the%20virus.
What's more, the revolutionary new technology that Moderna promised to introduce to the world is based on mRNA biotechnology, or an artificial mRNA virus to be specific. For all practical purposes, what this means is that Moderna and other pharmaceutical companies are working on gain-of-function viral technology in their efforts to create, i.e. mimic a virus to be used for injection in the form of a vaccine, even after the moratorium imposed on the research in the USA. This IS NOT a vaccine, but it's modeled after our understanding of how vaccines work. They maintain plausible deniability through the fact that the virus they're working on is artificial, and they claim they're intent is to make the body produce its own medicine.
A Horrifying Double-Edged Sword
This technology promises to revolutionize the healthcare industry by allowing the full customization of medicine based on the genetics of the individual patient. The implications and the possibilities are both astounding and frightening. Perfecting this technology will not only allow them to cure all that ails us as human beings, but it also has the possibility of being used as a genetically targeted bio-weapon of horrifying proportions. It is the Holy Grail of modern medicine. But in truth it's a double-edged sword of horrifying proportions.
Let me be clear, this controversial new bio-technology is the act of creating an artificial virus that will inject the code the creator of the virus wishes it to inject into our bodies and rewrite our DNA, making us "other than" human. That is the textbook definition of gain-of-function bio-weapons tech. With this technology they could literally rewrite the genetics of the human genome, making a race of super-humans. Or wipe out an entire genetic lineage. This is exactly what they promise.
This technology will most assuredly only be available to the elite and most wealthy among us once they perfect it, just like space travel and nuclear weapons. For the rest of us, we'll be lucky enough not to be killed by the experimental mRNA COVID-19 vaccine while they do something to us more atrocious than Adolph Hitler could've ever dreamed.
https://cognitive-liberty.online/covid-propaganda-as-a-trailblazer-for-the-transhumanist-agenda/
Those of us that die will be counted as collateral damage and justifiable losses for the greater good(of the elite), as they finally perfect their technology on the human guinea pigs that line up to take the jab for a free ticket to a Lady Gaga concert. And then that eternal fountain of youth will be yanked from our reach, never to be obtained by mere humans.
https://www.au.dk/fukuyama/boger/essay/
This Is Not A Joke
This isn't a joke and it's not conjecture. If you've followed the bread crumbs this far, then you must have heard of the Great Reset by now. This frightening plan by the World Economic Forum to completely deconstruct and rebuild society for the preservation of the current status quo among the elite is disturbing, to say the least. Perhaps even more so because it's being promoted by some of the world's most influential people. And the entire plan is being formulated using the COVID-19 plandemic with mass mandatory vaccination as the vector. It's the picture perfect crisis Rahm Immanuel reminded us we should never let go to waste.
This plan is being rallied around by every single elitist on the planet as a means to reduce the global population through a high-tech war of attrition, so that they may continue to ration their limited resources and maintain the power they currently enjoy. It calls for the elimination of private property for the masses, extreme rationing of resources, global travel restrictions, removal of public land use, mandatory curfews, strict recycling laws, automation of industries, the decimation of the middle class and small businesses, and total surveillance of society in panopticon style smart-cities. They aim to create a literal prison planet through the Great Reset.
https://www.weforum.org/great-reset/
The World Economic Forum was formed by a man named Klaus Schwab, "The World's Most Dangerous Man". He also happens to be one of the world's biggest advocates of a trans-humanist future. He comes from a time and place where Nazi and Totalitarian ideals were held in high regard and people still believed in a master race.
https://www.gardenstatefamilies.org/post/worldview-klaus-schwab-the-most-dangerous-man-in-the-world
Klaus will spin you tales of a fluffy, happy future where everyone is smiling and connected to the Internet through a hive-mind interface in our brains. He'll tell you that nobody needs to think or work anymore because a computer does it all for us, and we'll all live forever and eat anything we want(as long as it's insects and soy protein). He also loves nothing more than to advocate for a future of custom medicine that makes us impermeable to disease and likely also immortal.
https://www.weforum.org/agenda/2018/04/transhumanism-advances-in-technology-could-already-put-evolution-into-hyperdrive-but-should-they
But the truth is much darker. As the World Economic Forum itself quotes from Isaiah Berlin in the article above, "Freedom for the wolves has often meant death to the sheep." A scary thought that they should think to quote such a statement when describing their desired goals so openly and candidly, don't you think?
The fact is that the masses will be able to afford this miraculous new technology about as well as they'll be able to afford a weekend sight-seeing trip to the moon. Klaus Schwab himself has made it abundantly clear that by 2030, you'll own nothing and you'll be happy about it. That's right, in 9 years or less they plan to take it all away from you.
https://medium.com/illumination/in-2030-youll-own-nothing-and-be-happy-about-it-abb2835bd3d1
https://www.weforum.org/agenda/2016/11/how-life-could-change-2030/
A Consolation Prize To Die For
And what will you get in return? If you can read between the lines and understand both human tendencies towards tyrannical behavior and the fact that the elite covet the idea of ruling over this planet as immortal god-men, you'll come to understand they intend on removing your access to this miracle medicine once they've perfected it by breaking Nuremberg Laws and testing it on you. Then you'll begin to see the very bleak future that this trans-humanist agenda has in store for what remains of humanity.
What trans-humanism really promises to create is a tiny but overtly totalitarian master race of decadent and immortal super-humans with god-like powers, thanks to bio-technological modifications and interfaces with A.I. supercomputer systems. Advocates like Klaus Schwab and even the late Jeffery Epstein believe that the elite will be able to achieve planetary superiority through immortality.
They firmly believe that this will lead to an evolutionary split in the human species where we see an elite super-class of immortal humans ruling over a small population of ~500,000 troll-like slave people, a degenerate mud race of ignorant beasts of burden. That's 500,000 people on the planet in total. Not the 7+ billion we have today. It seems likely they want to take humanity full-circle back to the ancient times of god-like Pharaohs living in luxury while ruling over an easily manageable plantation of ignorant slaves living in squalor. Only this time they plan to hoard vast amounts of coveted advanced technology and keep it from the masses, except for the purpose of control and domination.
https://www.americamagazine.org/politics-society/2017/09/05/whos-afraid-transhumanism-we-all-should-be
http://medcraveonline.com/IPMRJ/IPMRJ-03-00131.pdf
As mentioned previously Jeffery Epstein too, was fascinated with trans-humanism. It has been said that he wanted to clone himself, impregnate dozens of women in a seeding program, and even preserve his body so that he may be revived to enjoy a trans-humanist lifestyle once it becomes a reality. He may have been accumulating his vast fortune for the very purpose of making that possible.
https://www.telegraph.co.uk/technology/2019/08/02/truth-jeffrey-epstein-fascination-transhumanism/
But there's obviously more to his fascination than just that. It was also said that he was an expert bullshit artist, never truly knowing what he was talking about but making a good show of it with his modest charisma. Being involved in a human sex-trafficking ring and political blackmail racket while rubbing shoulders with some of the most wealthy of the world's elite would definitely put him in close contact with the profoundly revolutionary ideas these trans-humanist elites proclaim. It also put him in close contact with the occult.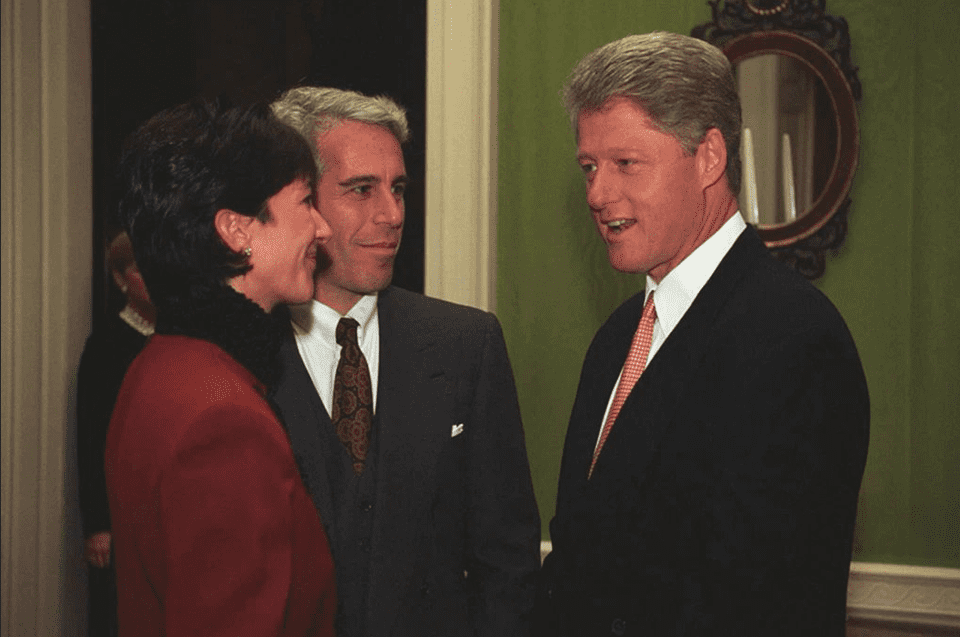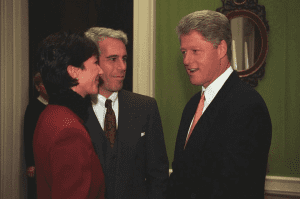 You Must Understand The Darkness You Face
Let me put this another way. Human sex-trafficking exists. A black market for Adrenochrome exists. Satanism, witchcraft, ritual sex magic, and ritual human sacrifice all exist. And so does a dark, Occult and Lucifarian Mystery Religion that has lurked on the outskirts of human society for thousands of years. These are all intimately intertwined with one another and deeply embedded in global politics, economics, and the direction of global growth, and they reveal a network of corruption that is quietly working towards global domination but steadily coming into the light and revealing itself.
Truly I say to you these things are real. You and I both know it in our heart and soul. We feel them working in our world, corrupting the institutions of all nations, races and creeds. We see evidence of it everywhere. What you may not realize is that this small and hidden group currently consists of some of the most wealthy and/or well-known individuals in human history.
These are the Ass-Clowns. Together, they make up a dark or hidden society within our society that has existed at least since the time of ancient Babylon, and they've become known as the Mystery Schools, Mystery Babylon, or the Mystery Religion. This group of elite occultists believe wholeheartedly in a mysticism that teaches them to harness the negative aspects of esoteric energy through acts of ritual rape, torture, and human sacrifice, while outwardly they espouse a façade of virtue.
They believe this esoteric energy(think of it in terms of vibrational frequency) can be harvested through ritual in order to gain power and achieve global dominance, and suppress the ambition and will of the people. It does not matter to them if you believe their magic works. What matters is they believe it works. For as long as they believe rape, torture, and human sacrifice are viable means of gaining and maintaining power and control, they remain humanity's most dangerous adversary.
https://www.youtube.com/playlist?list=PLfqzOxBqtdDU3PQPiVs71k7FobaYKJLmL
Pay attention. Learn to read between the lines. Just like the mythical vampire cannot enter your home uninvited, the occult will always announce their plans. They need your consent, whether it's active or passive. They will always tell you what they intend to do. Ignore them at your own peril. The Georgia Guidestones outline their goals quite succinctly. The message has been loud and clear for decades. THE HARVEST DRAWS NEAR.
https://en.wikipedia.org/wiki/Georgia_Guidestones
SILENCE IS CONSENT
For those with eyes to see, this curious and unsettling chain of events leads us to one very ominous conclusion. We are now faced with a monumental global conspiracy to subvert the will of the entire human population and reduce the species to eternal slavery under immortal god-men using advanced technology. Of that there can be no doubt. We know because the ones who've planned this takeover of the planet told us what they're doing.
I've compiled this timeline of events and list of further research in hopes that I may in some way open my fellow citizen's eyes to the true reality of our present world and the entirely likely future we all face if we do not speak up and resist. There are many wild theories about the true goal of the COVID-19 pandemic, and many people have grown overly suspicious of the motives behind it. The truth about the COVID-19 vaccine is far simpler and more sinister than most may imagine.
I believe that this timeline of events can serve well as proof to reasonable people that we do indeed face a dire threat to the future of all mankind and our time to stop it is NOW. While the descriptions of events, actors and subjects in this body of work are my own opinions, I have done my best to reference respected websites as much as possible to prove the veracity of my words.
If you find yourself having difficulty believing the evidence I present you here, I would implore you to become curious enough to research these subjects for yourself and verify the things I've written. While the past 10 years has seen a massive increase in Internet censorship by Big Tech colluding with political elites to remove unsavory truths from public access, much can still be found if you are diligent and willing to dig deep enough. I have proven as much by compiling this list.
If you can see through the lies to the light of truth and understand the existential threat that mankind now faces, I beg of you to share this timeline of events with everyone you know so that the big picture can once again be seen by all. It's time for us to stop fussing over each tree we find and remember the vast forest we've become lost in. We must come together as a species and find our way back to the light, before all is truly lost to the darkness. Your silence is consent.
Don't remain silent any longer.
READ PART 2 HERE
ABOUT THE AUTHOR
Ryan Heltemes is a self-taught historian and inventor of the StealthFyre Modular Survival Stove System. He designed the survival system and offered it to the world in hopes that the technology would in some way benefit mankind in the coming atmosphere of events that he believes will unfold within our lifetimes. A life long survivalist, Ryan enjoys nothing more than to spend his free time in the outdoors alone and away from prying eyes, practicing the art of survival in a primitive environment.
His hope is that you would take the information found in his articles to heart, and change the way you think about life and the world you live in. He knows from first hand experience that when you do something as simple as this, you can change the world. In the end, it matters not if you buy a stove from him. What really matters is that you open your eyes to the reality around you.
Sign up to become a member so you can engage in a discussion on this topic in our private forum!