Coupons, Deals, and Promo Codes
StealthFyre doesn't issue coupons deals and promo codes very often. But when we do, You're only going to get them from us. There are many coupon and discount sites on the Internet today. Unfortunately, most of them are offering fake coupons, deals and promo codes for the products you look for in order to lure you into buying a product they're affiliated with once you get frustrated with the fake coupons, deals and promo codes for the products you really want.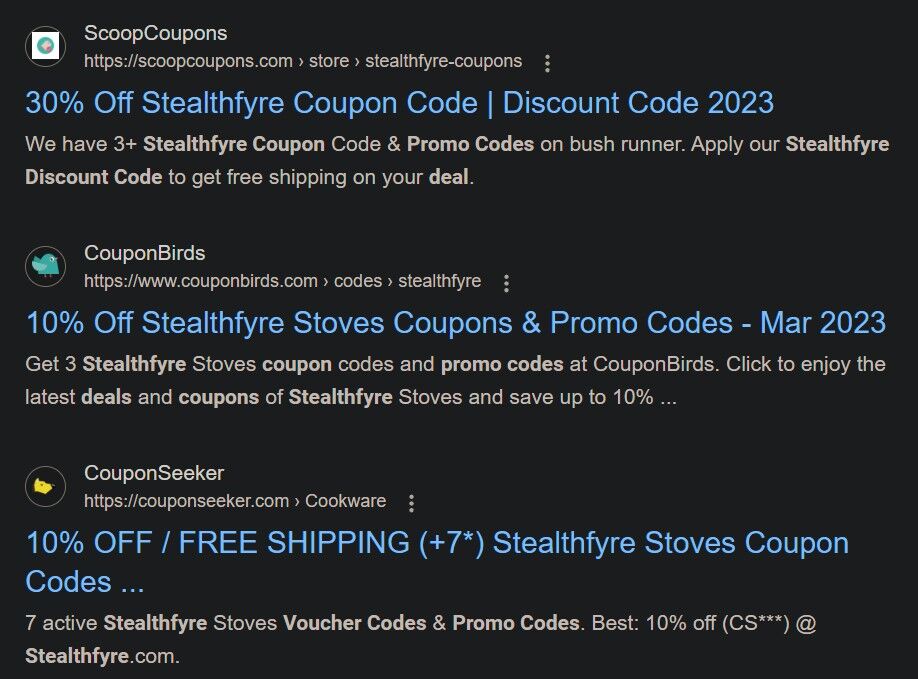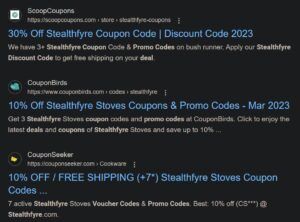 This is quite honestly not very good for business. It does the business and the consumer a disservice. And that's why we want you to know that we do in fact offer such promos as a 10% discount on your first order, along with several seasonal discounts. But you can only get them from us.
How To Get Real Coupons, Deals, and Promo Codes
So if you're really looking to get into StealthFyre and enjoy the infinite possibilities it unleashes for your adventures, you might want to think about signing up for our newsletter before making that purchase. When you do, you'll receive a quick welcome letter along with a discount for 10% off your first purchase.
And if you'd like to earn exclusive coupons, deals and promo codes, you should really consider going all the way and signing up for our Guerrilla Points Program. Through it, you can help us get the word out about this amazing stealth camping device and in return, we'll supply you with rewards points you can use towards building your own StealthFyre kit at a steep discount!
We Respect Your Privacy
Privacy is built into our name. We do not use your email for any purpose other than this newsletter and communications during transactions. And we will never sell your private information to third parties and we never will. We designed our product out of a desire for privacy and being left alone in the woods. That respect for privacy extends to you, our valued customer.
Our only goal is to help you get into the woods to enjoy yourself, and your privacy. So if you're looking for a discount to help you get into StealthFyre, forgo the frustration of all the fake discounts that we don't honor and ask us. We'll be happy to supply you with what you're looking for! It's easy, too, just scroll down to the bottom of this page, share your email and click subscribe! We promise we won't bombard your inbox with pointless email. We hate that, too.
What are you waiting for? Sign up for our newsletter today and receive that 10% off your first order, directly from us!